Town Tales: Riga with tom àdam
Books, Bread, Fish, Coffee, and Art with tom àdam
Latvia's capital Riga is not known as the number one tourist-city, which makes it even more attractive to follow the trail of the locals. Have a walk through the city, cycle along the canal and just relax from the big city life. The Berlin-based Tom Adam Vitolins of the sustainable swimwear brand tom àdam originally comes from Latvia and therefor has a great connection to Riga. This summer, he returned for a quick trip, and brought back with him some analogue photos and tips for the ever-developing city.
"One of my favourite coffee places in Riga - It feels like fresh air in the coffee scene in Latvia. Lovely people doing lovely things would be the right description. The coffee and pastries are great, the easiest would be to just go there and experience it yourself."
Kalve is not only a café and shop but also a sustainable and awarded roastery!
LNMM - Latvian National Museum of Art
"Definitely worth popping by, if you are in the mood for an art exhibition or exploring Latvian painters. They renovated the building quite recently and have a really good surface in the back of it, which attracts skaters. Art and skateboarding is absolutely a match made in heaven."
The museum features international artists in the likes of.. but also installed a permanent exhibition about Latvian art in the 19th and 20th century. Widen your horizon by getting to know some artists away from the mainstream. Additionally, the museum has a library with around 29.000 books and an internal restaurant with a big summer terrace.
"A great spot to watch the ferries going by in the midst of a sunrise. It has been a creative spot for quite a long time, and the Biennale this year was happening in that area as well."
Andrejsala is a district in Riga located right at the Daugala river – what once was Riga's industrial centre, now develops into a cultural hub with restaurants, bars, clubs and exhibition halls.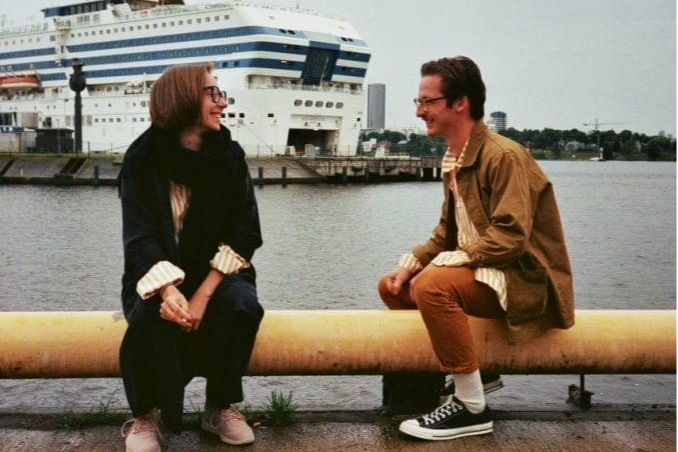 "They are part of the new wave of coffee places in Riga – and they are definitely onto something. Here you can find extremely nice staff. I love the small size and its identity."
They call themselves the "miniature gluten-free bakery" – the small place offers baked goods made with products from organic farms. So get your quinoa sourdough or rice flour baguette to-go, have a cup of coffee or treat yourself with a cinnamon bun, madeleine, brioche or coconut macaroon.
"The destination where I always try to stop by, whenever I am in Riga. Mr. Page has a really good selection of foreign and Latvian books and magazines. They usually have the books only in one or two pieces, so they hand them out with lovely white gloves and it gives extra-preciousness to the books."
What seems like the new normal for Corona times, comes naturally to the Latvian bookstore. Since Mr. Page is not only a bookstore but an exhibition hall for books, all staff members wear white gloves to protect the valuable printings. Each book has been curated by a different publisher and is exhibited as what it is – a work of art.
"This is my go-to lunch place. The poke bowl is really, really good and the staff is super friendly. If you either need to get rid of your hangriness or need some fresh fish for your dinner, this is definitely the place."
This restaurant is based on fish – whether it's national or international dishes. You can get everything from natural oysters over octopus carpaccio or lobster rolls to pickled sprats. Eat like the locals – eat like Tom Adam.
Read more Town Tales like the tom adam one here!