Town Tales: Milan with Atypical
Surf, Garden, Cocktail - Good times await in Northern Italy
Atypical is the first Italian brand specializing in high-quality handmade cruisers and skateboards. Made one by one, with passion and dedication, their exceptional products couldn´t be further away from mass production. Grab your board and surf the city through Atypical´s favourite spots in Monza and Milan.
Parco di Monza and Villa Reale
Monza is a Northern Italian city, best known for its Grand Prix motor racing circuit, which brings us the first tip in the city. If you love cars or are a fan of all things fast, then you wouldn't want to miss the opportunity to pay a visit to the famous "Autodromo Nazionale di Monza '', which is considered a temple of speed for F1 racing.
Setting the cars aside for a moment, Monza also happens to be the city where Atypical is headquartered. Located between Brianza and Milan, it is one of the most beautiful cities you can see outside of Milan. Since it is a small city, you can easily walk around and catch the city centre and its monuments by foot. Should you be lucky enough to visit on a sunny day, we suggest you visit Parco di Monza, to experience the richness of the green gardens. As Parco di Monza is the biggest park in Europe with borders, an Atypical skateboard might become quite handy if you wish to explore all the park has to offer. Just saying.
Close to the park you´ll find Villa Reale di Monza, a majestic former summer place from when Lombardy was part of the Austrian Empire. This impressive and classical building could not be located in a more beautiful setting. Get an exclusive glimpse into how the Italian Royal family was living in the past.
Speedy Pub is probably the best place in town if you are in a mood for a tasty sandwich or a good beer. Opened in 1989, this little place has truly become infamous amongst the locals. In many ways it reminds an English pub, but after all isn't a pub just a simple place to socialise, have a drink and just relax, as this is where Speedy Pub easily ticks all the boxes.
Surfer's Garden is the perfect place for a drink after a long day or for a nightcap after a good dinner. It's situated just outside the centre of Milan, so it's nice and quiet, making it easy to unwind and enjoy good company. The place is all surf inspired so you´ll find yourself surrounded by numerous surfboards, skateboards and the countless memories of the search for "perfect wave". Surfer's Garden has a beautiful garden that´s nicely lit up in the evening. In fact, the easiest way to find this spot is if you let the lights guide you. The friendly owner used to be a shaper, it can be quite interesting for fellow surfer enthusiasts to share thoughts and perhaps even learn something.
Knock knock... It's cocktail o'clock! Doping Club is the bar of The Yard Hotel situated close to Duomo. It exudes with elegance and luxury, yet at the same time has an informal and friendly atmosphere. The interior is decorated with beautifully restored antique furniture which adds a timeless touch and every detail has a secret to tell. Be prepared for their expert barchemists to take you on a journey through cultures and tastes - you are in for a night to remember!
Giannasi 1967 is famous for cooking traditional Italian specialities such as: lasagne, arancini, gnocchi and risotto. But the real speciality here is the roast chicken: the same recipe since they started the business and it's still just as delicious! Keep your eyes open for Giannasi in the Porta Romana region.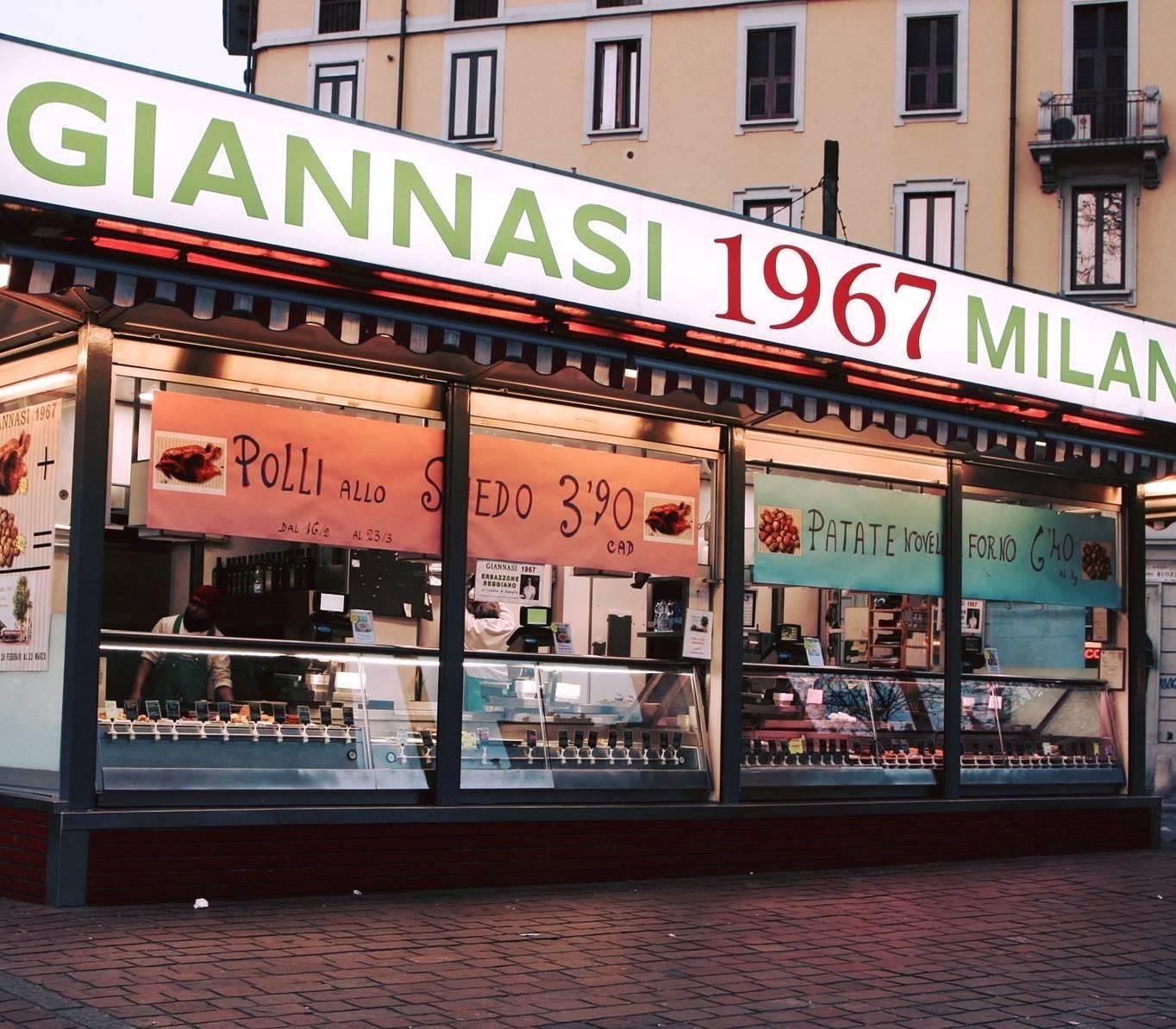 Darsena and Naviglio Grande
The "Darsena" area and the "Naviglio Grande" canal look as if out of a movie scene. This picturesque district is the most charming and vibrant area of Milan, and the go-to place to experience the true atmosphere of Italian evenings as this is when the city truly comes to life. If you stroll along the various waterways and canals you´ll find an amazing choice of bars, restaurants and craft brewers. Tip: don´t be shy to wander off the track and explore the hidden gems in the courtyards that open along the path.
Isola District is a historic neighbourhood that dates its roots back to the Nineteenth century. The district is located North of the Garibaldi Station, which separates it from the city centre. Although it was originally founded as a working class neighbourhood, the Isola District is now considered the ultimate "radical chic" area, with many bars and restaurants buzzing with visitors every night. In recent years the Isola District is definitely among the areas of Milan which has transformed and evolved the most. Walking through the streets, you will immediately be charmed by the inner courtyards of old palaces and tenements. It's the perfect example of how the old and the new can come together so effortlessly, resulting in photogenic views that often look like postcards.
Here you will meet shops selling organic products, modern art galleries and even some artisan laboratories which have survived to modern day.