Town Tales: Berlin with Kunst100
Combining real art and good food
There are many things that make a city great, but a consistent part of what makes it thrive is its art and cultural scene. Spaces and arenas for local artists to share their work are fundamental to build an engaged and vibrant community that is rich in diversity and creativity at the same time. Kunst100 is one of Berlin's many artistic hubs: an online/offline art gallery that promotes art made by artists of all backgrounds. They only offer one-offs or limited editions of a maximum of 100 prints and attach great importance to personally getting to know who's behind the art they're selling. We had already spoken to founders and CEOs Lila and Lisa about the emotional value of art and how they managed to build such a successful online audience. This time, we followed them along on a Berlin tour to discover their favourite spots in the city and what it is that keeps them always inspired and creatively-driven.
Papaya in der Kantstraße

Kantstraße 122, 10625 Berlin
Located in west Berlin, Papaya offers delicious specialties according to the culinary tradition of Isaan, the north-eastern region of Thailand, without compromising the authenticity and truthfulness of taste in terms of spiciness, acidity and flavour. An obligatory stop to enjoy real Thai cuisine, home-cooking style, with a modern eco-touch.
Derby Klause
​​Robert-von-Ostertag-Str. 30, 14163 Berlin
A cosy pub in the countryside and far away from the noise of traffic, this traditional German restaurant is a family business that's been serving its loyal customers rustic and tasty hearty meals and refreshing beer for more than thirty years, never losing its Berling flair and edge and becoming an iconic destination for tourists and locals alike.
Mabuhay
Köthener Str. 28, 10963 Berlin
Curries, nasi goreng fried rice and many more Indonesian staples are to be found at Mabuhay, a quaint little and unassuming restaurant with a relaxed and familiar atmosphere. A hidden gem that's not to be missed.
Prometeo
Goebenstraße 3, 10783 Berlin
When it comes to pizza, Berliners really know their way around the best and most authentic versions of it. Prometeo is one of locals' favourites: their Neapolitan pizza is made with the freshest ingredients, is cooked in a wooden oven according to tradition, and tastes wonderfully.
Let It Bleed
Oranienstraße 194, 10999 Berlin
Located in the centre of Kreuzberg, one of the most diverse Berlin neighbourhoods and a cultural melting-pot, Let it Bleed is an independent art print shop run by artists and dedicated to displaying original paintings, drawings, hand pulled silk screen prints, digital prints and photographs made primarily by local artists. They frequently host events in their exhibition space contributing to the pulsating heart of Berlin's artistic collective.
WESERHALLE
Weserstraße 56, 12045 Berlin
Weserhalle is a contemporary art gallery nestled within the Neukölln neighbourhood that regularly hosts and collaborates on a range of formats such as exhibitions, lectures and performances. Since its foundation, in 2017, Weserhalle has sought to showcase local and emerging artists and establish a dialogue and cultural exchange between Neukölln and the wider Berlin community.
Eight Rooms Gallery
Vonder K55, Kopenickerstraße 55, 10179, Berlin
Eight Rooms Gallery was founded with the intention to create a safe space that would guarantee utter freedom of expression and the opportunity to promote local artists and their work without compromise or concessions. The various exhibitions focus on a range of multidisciplinary artists and the way they have incorporated new technologies into their work.
C/O Berlin Foundation
Hardenbergstraße 22-24, 10623 Berlin
C/O Berlin is a non profit organisation that functions as an exhibition space for photography and visual media, and a hub of ever-developing new ideas. Its aim is to present works by respected artists and emerging talents, and welcome everyone to discover contemporary visual culture. It frequently organises artist talks, panel discussions, film screenings and guided tours, encouraging visitors' participation and engagement.
Fleamarket at Fehrbelliner Platz
From April to November, every Saturday and Sunday, this flea market opens up to bargain hunters to offer a wide range of books, records and CDs, clothing and accessories, household goods, decoration and handicrafts, as well as furniture and antiques. A staple destination for vintage lovers and collectors.
Freiluftkino Bethanien
Mariannenplatz 2, 10997 Berlin
This open-air cinema is one of Berlin's oldest and the only one that screens all the films in the original version with subtitles. Located in the gardens of the historical Bethanien building, it is a must-go for the upcoming warm summer evenings.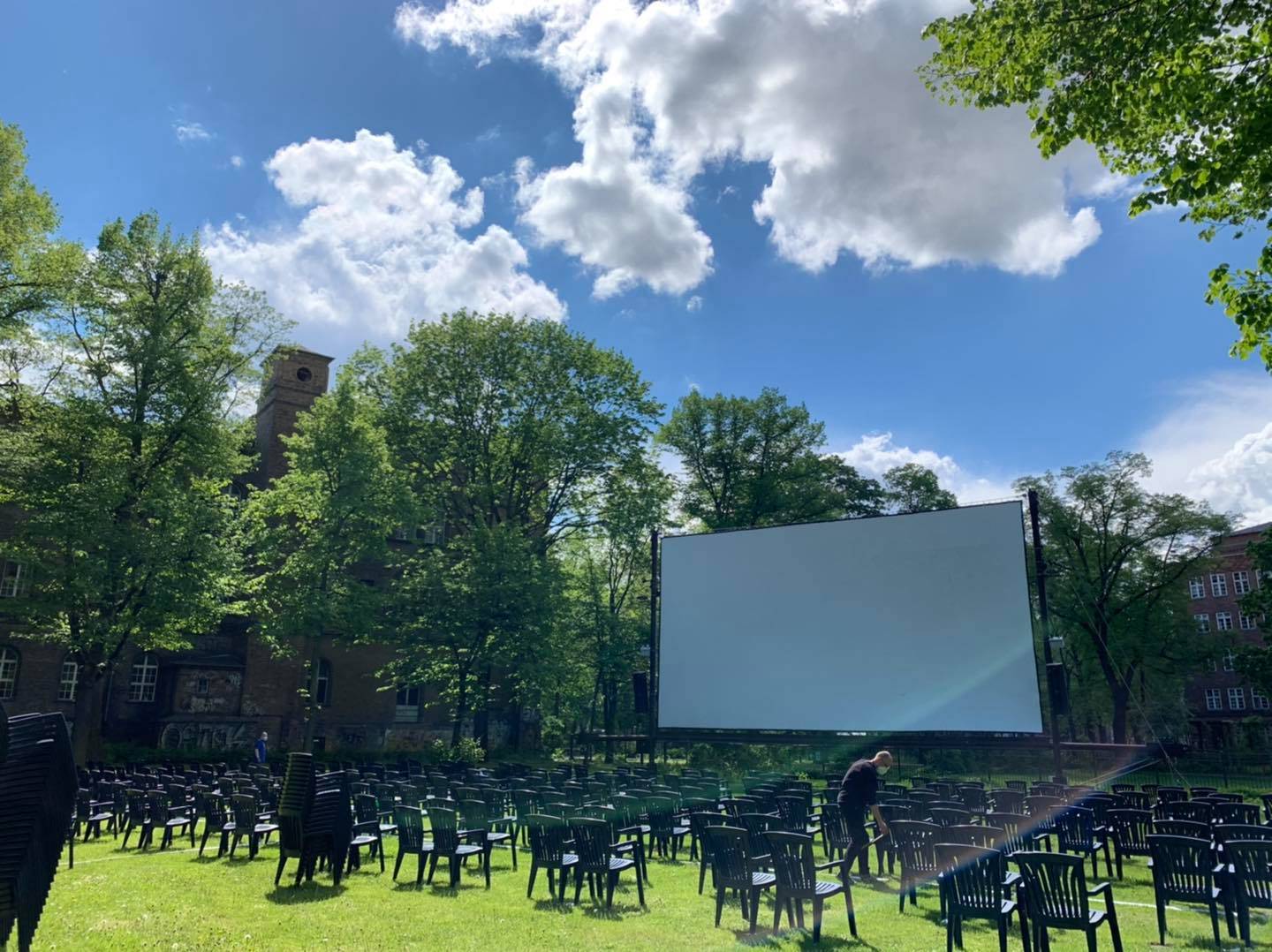 Hahneberg
Berlin Skaaten
When in need to briefly escape the city, breathe in some fresher air and forget the unceasing bustling of Berlin, Hahneberg is the ideal place to go. Located in the south-eastern district of Spandau, this spot consists of two elevations from where you can take long strolls, have picnics, look at beautiful sunsets and soak in the beauty and colours of nature.