The future of physical retail
Why the 'apocalypse' of traditional retail is a chance for reinvention
"Retail is dead" or "Online shopping is the future" are sentences, we heard a lot, we might have even said ourselves and we thought to be true. While parts of these statements might hold an inherent verity, our conclusions have been pointing into the wrong direction. If traditional shopping is part of the past and online shopping part of the future, by implication, it means that we should drawback on our investments into the former while redistributing investments into the latter, no? Business of Fashion and its case study "Tapping into the Future of Physical Retail" by Cathleen Chen support a more optimistic approach when it comes to retail:
Yes, it is the age of e-commerce. Yes, the store as a mere distributional channel is over. Yes, in the last five years the retail value of e-commerce has grown, while the one of store retail has stagnated. And yes, Corona had its share in expediting the so-called retail apocalypse with many stores having been closed and online operators like Amazon reaching new highs.

But these findings don't mean that we should focus only on online – rather, a multi- or omnichannel approach is what is needed these days. In a shopper's buying process, online and offline are equally relevant, sometimes even at the same time, with the keyword being 'connectivity'. Once an online touchpoint has been created, the offline touchpoints need to be able to seamlessly tie on, and vice versa. A store, therefore, can complement the online experience – and it should! It just won't necessarily be the point of the final sale. Physical retail, therefore, needs to be reinvented:

The store is still one of or maybe the most relevant touchpoint between the customer and the product, it gives an understanding of the product and its quality, it fosters brand loyalty, it builds relationships. Depending on the store, these relationships will be good or bad. This is why creating a positive atmosphere, a jovial customer service and a unique experience are at the core of today's store policy. But how to arrive there? Hanging clothes on a rack and hoping they will sell themselves does not work anymore. A physical retail store has to have a beautiful interior, options to take social media-usable snapshots, a great curation of pieces, pick-up in-store or buy-online alternatives, and a customer service that does more than selling a product but is able to tell a story, to educate and to be the customer's friend for a moment. Beyond that, the store of the future will foster experiences and memories by providing something special, new and of added value: Offering an event-space, providing community-benefits, hosting original events, incorporating augmented reality options in the shop or creating a food and beverage area. As Rachel Shechtman, an entrepreneur and physical retail marketing expert, puts it: "It's actually not enough to have a roller coaster in your store because six months later, someone else will have done it too and then it's, 'Where's the new thing?' The important word is velocity."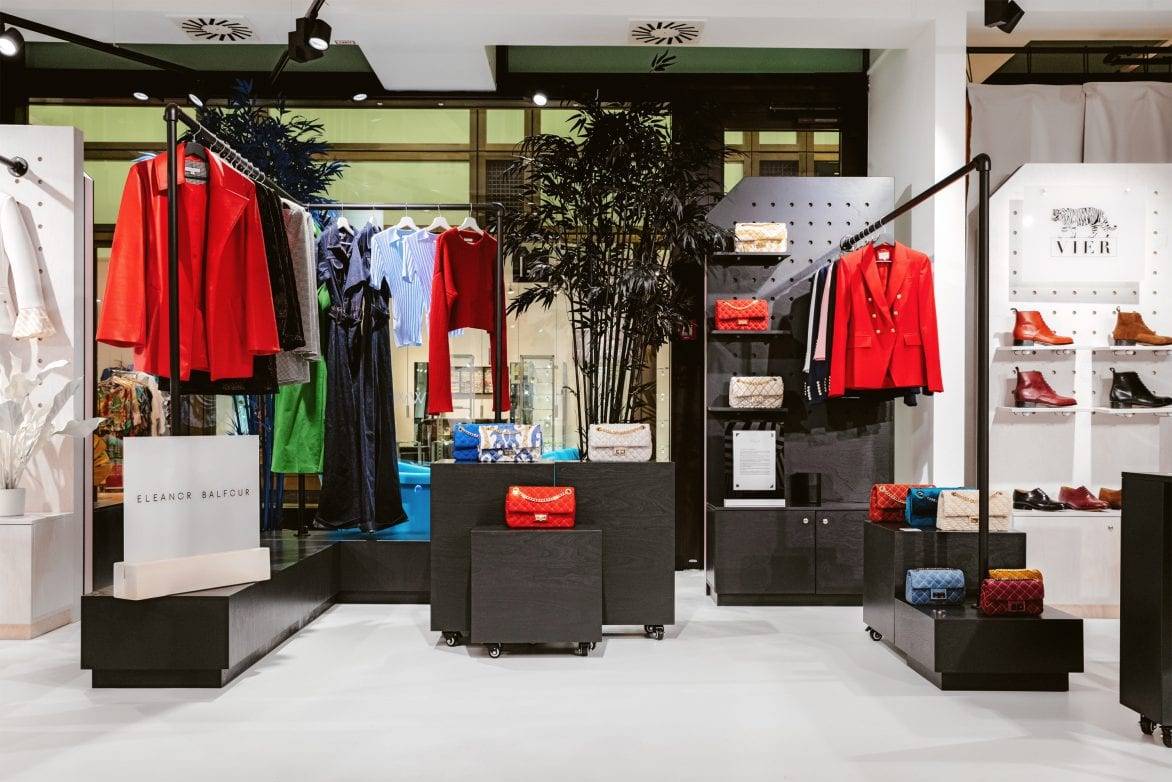 This approach is a win-win-solution for physical retail. While, on the one hand, the shop and the brand profits, on the other hand, the customer, as well as his or her experiences and needs, are at the centre of the strategy. It is not about what the brand wants to be, it is about what the customer actually needs. While the convenience-aspect simplifies the customer's life with in-store-pick-up as well as delivery-options, at-home-try-outs or styling-services, physical retail relies on the aspect of experiences to keep the customer in the shop, which in turn, means, it facilitates extraordinary moments that will push the customer's dopamine-levels through the store-roof – whether this is done with sales, loyalty-program rewards, culinary care, or additional services that are provided for free. The new way to do physical retail is the customer's way.

Great store management, thus, combines convenience, experience and velocity. A store must be treated as a long-term marketing opportunity rather than a means to a short-range sale, which is precisely where Freiraum steps in.

At Freiraum, we believe in the physical space as a connecting entity. We don't only want to generate sales but create a community, be a lifestyle choice and foster creativity – in our brands and our customers. That is why Freiraum exceeds the limitations of a regular store. Our immersive space in central Berlin is a great example of the new era of physical marketing.

Instead of sales staff, we're betting on brand ambassadors. Our personnel can tell you not only about the product itself, but the stories of the founders, their ideas and motivations. Our brand ambassadors create individualized space for each and every brand identity and customized shopping experiences for every single customer. They are your peephole for behind the scenes, they are your personal stylist and they are putting your convenience first.
While our brand ambassadors take care of you, our beautifully designed shop offers a break from everyday stress: Dwell for a tea or coffee from our talented barista, sway on the store-swing while taking a selfie, post it with our free wifi and have a look at the curation of international and independent brands you can't find anywhere else in Germany. Have a look at the selection online and try them offline, or check out our brands in the store, buy them wherever you like and get them delivered to your doorstep. Everything is possible.

Since Freiraum wants you to feel like part of our community, we organize events – everything from film screenings over talks, workshops and readings to DJ sets and parties. Bringing people together, creating a network and cultivating relationship is at the heart of Freiraum's brand identity.

We're building a store around the customer's wishes, we're in for the experiences and memories and we're rethinking physical retail, pairing it with the convenience of digital commerce. Our future is omnichannel!
Learn more about the Freiraum approach on physical retail.