Recipe: Pink Gin & Tonic with Kyrö
Keep cool and drink pink! We're fighting the Western European heatwave by thinking about our next refreshment. Funny enough that this week's recipe suggestion comes from the far North, where the annual average temperature is around 5 degrees Celsius. But since we're talking about kyrö, the funny Finns creating not-so-funny but really good distilleries like rye whisky, sherry, and gin, we know that our cravings for the perfect afternoon-cooling-off are answered:
"Our Pink Gin is not just gin with a dash of pink colour added as an eyecatcher. We macerate the gin with lingonberries, rhubarb, and strawberry for its depth of pink. However, Pink Gin is also known as a partciularly fashionable drink which was inspired by members of the Royal Navy.
The Pink Gin cocktail is made using Plymouth gin, a sweet gin as opposed to London dry gins. The drink's pink colour stems from Angostura bitters. These were used to cure sea sickness but imbibing them straight was a little too medicinal. However! Add a splash of gin and suddenly everything became that much more enjoyable, even the bitters. The idea was brought to English bars by the British Royal Navy and pink gins were served all over the mainland during the 1800s.
Nowadays when you walk into a bar and order pink gin, you might get it served the gin with tonic and a slice of grapefruit. And that ain't half so bad either."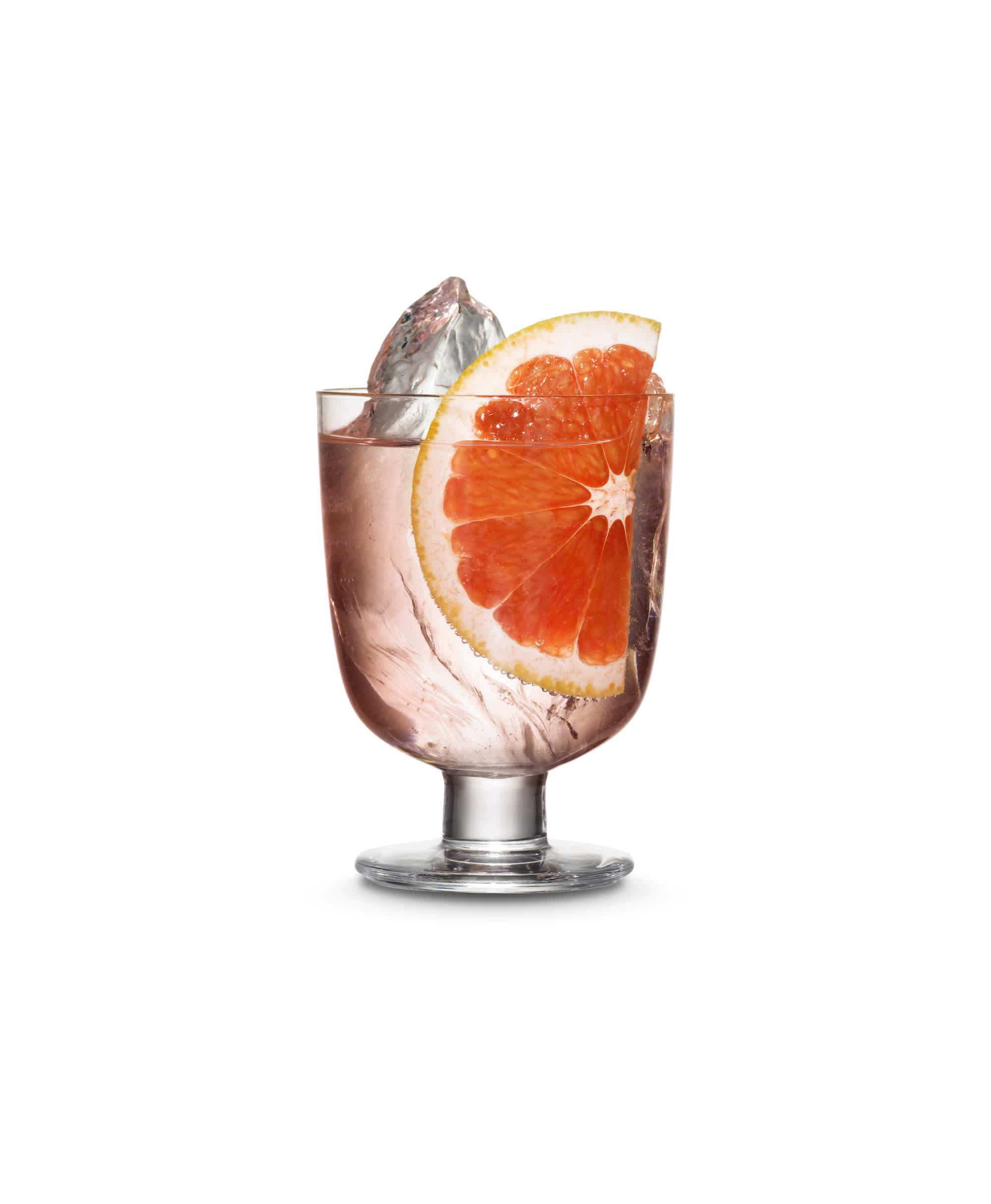 THE INGREDIENTS
4 cl pink gin
10 cl Fever-Tree tonic water
A slice of pink grapefruit
Lots of ice
THE RECIPE
Pour liquid into a glass over ice, carefully stir together.
Garnish with a slice of pink grapefruit.