Behind the Scenes with
Café Leather
A brand that embraces authentic design, passion for craftsmanship, and respect for nature.
Why would you name a luxurious leather brand after a popular morning drink? Well, Miguel Sánchez Ibáñez and Kiko Requena Búa, founders of Café Leather, did it for a good reason: the similarities of their leather products and a hot, high-quality espresso lay not only in the sensorial experience, but also the traditional way of production and focus on handcraft. Café Leather creates an aroma of authenticity in manufacturing and design. Their aim is to maintain and support the soul of craftmanship, working with Ubriquean artisans who have shared their work experience from generation to generation. With detailed care and a passionate soul, Café Leather established hand-made, eco-friendly leather products that were created to last efficiently.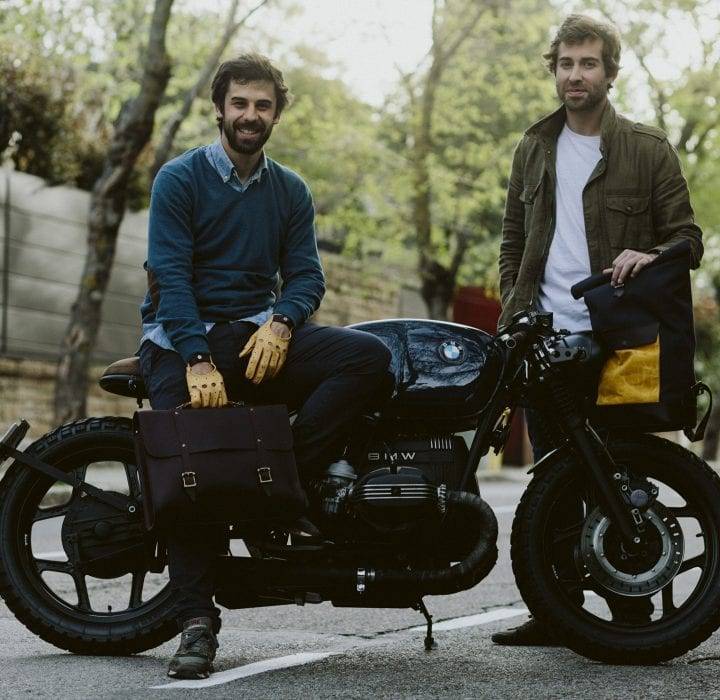 Since Ryan Gosling showed off with his drifting skills in the 2011 gangster flick "Drive", everyone wants to possess these cool leather driving gloves. Café Leather provides them with a 1950s Gentlemen charm in different aesthetic colours, like classic black, cream, marlin blue or roasted brunet. The high-level quality of the leather is given through the patient manufacturing. Time is what the raw material needs to efficiently unfold it's use. In particular, the process of plant tanning preserves the leathers long lasting. This traditional method is more expensive and time consuming but has a less damaging effect on the environment in comparison to cheap treatments with chromium salts, that is usually used in the fashion industry. Another main attribute of vegetable tanned leather is that its pores are left open, allowing the leather to create a unique and beautiful patina.
The small Spanish village Ubrique, located in the province of Cádiz, is inhabited by traditional working Artisans of leather production. The secret treatment and manufacturing of leather goods has been passed on for generations. The craftsmen regard their work as a life's mission which is beautifully expressed through their hand made products. Through the rich history and experience the biggest luxury brands like Chanel or Dior come to Ubrique in order to receive first class quality and Know-How.
Café Leathers prior focus is sustainability. The brand promises that its fair-trade produced wallets, gloves, bags and other aesthetically appealing artefacts are long-lasting, with a zero waste and zero plastic policy and a provision of eco-friendly supply. Their unlimited commitment and transparency tastes better than any fast fashion brew, and we cannot wait to purchase one of the cheek leather items to have our own Ryan Gosling moments.