20 Minutes with Daniela Roessler
Talking art direction, creativity, life-goals and Apérol Spritz flavored chapstick
Our interviewee of the week moves between the worlds of art direction, graphic design and illustration and therefor evinces a quintessentially creative streek. Daniela Roessler works with renowned industry giants in the likes of Zalando, adidas, ZEIT Magazin or Junique and helps them to find their visual language. She translates thoughts into the aesthetical without losing the bigger and oftentimes colourful picture. Her campaigns are straightforward, her editorial work is sensitive and her illustrations are dynamic and frisky. With the sophisticated combination of trashy and retro-elements, the use of auto-invented fonts, cigarettes and a lot of fruits, she creates a 21st-century-look that doesn't only work for big fashion houses and label relaunches but small independent brands keeping pace with our time. We talked about Apérol Spritz-flavoured chapstick, her best re-branding yet and all of her favourites.
Nele Tüch: You are a fine arts graduate, an illustrator, creative- and art director as well as a graphic designer. How do you divide your tasks?
Daniela Roessler: Being a freelancer fits me well because it makes it possible for me to work within many different fields of design, with different people and companies with different needs and goals. I like thinking and making. I find labelling myself extremely challenging, but in general, you could probably just sum up my job as "a professional creative person"
NT: What are your favourite kinds of projects to work on?
DR: Concept and art direction for advertising campaigns for fashion or lifestyle brands. I love creating visual stories and collaborating with other amazing creative minds who are at the top of their craft. I love the creative challenge to create something new.

I also love re-branding for tech start ups. I love having the opportunity to collaborate with other teams, and the challenge of keeping a consistent brand across many channels that also tells a deeper story, that connects to the user and reaches the company's business goals. I also get to learn a lot from clever entrepreneurs. I am currently working on my 4th Berlin start up re-brand, and I'm hoping it's the best one yet.

And Illustration and painting is something I will always love to do, for me it's pure aesthetic expression and exploration.
NT: If you could work on the relaunch of a brand of your choice. What would it be?
DR: I would love to re-brand a cosmetics brand: Like Lip Smackers from the 90s and turn it into a more premium brand for ageing millennials (like me). There would definitely be an Apérol Spritz flavour.
NT: How is the freelancer life treating you? Would you recommend it?
DR: I love being a freelancer, I have actually been freelancing on and off (but mostly on!) for the past eight years. It suits me because I am a person who likes to work in intensive bursts, then has longer gaps in between sprints. I learned so much by being a freelancer, it helped me grow as an individual as well as a creative person. It's challenging – you have to constantly be on your toes, improving your skills, networking, seeking new opportunities and improving – not only creatively but also in regards to the boring paperwork stuff. I'd definitely recommend it to people who have a love for the hustle, and a high tolerance for highs and lows.
NT: Canada, Stockholm, Berlin – how can these creative industries be compared to each other?
DR: Although I have worked in all three countries, I have been in Berlin for most of my career. I think that the global creative industry is generally quite competitive, but in Berlin, I have met mainly supportive peers and an international community that is inclusive and open. It was the perfect place to grow as a young creative, and I am so grateful for the opportunities this city has given me.


"With everything happening in the world right now, I have begun reading a lot of history to try and gain understanding and perspective."


NT: If you don't work, what topics are on your mind?
DR: With everything happening in the world right now, I have begun reading a lot of history to try and gain understanding and perspective. Unfortunately, I have had many negative experiences as a woman in the creative industry, and I am very sensitive to the inequalities that continue to exist there. At bare minimum, I try to be available to listen and support as much as I can those who are going through issues of inequality at work or elsewhere.
NT: Tell us a little bit about your favourites. (movie, food, book, podcast, restaurant, guilty pleasure, etc.)
DR: A few of my all-time favourite books are: The History of Love by Nicole Krauss, The God of Small Things by Arundhati Roy, and the Maddaddam Trilogy by Margaret Atwood.

In regards to podcasts, I'm listening to The Daily, This American Life and Recode.

But my guilty pleasure is watching Seinfeld on loop.

For food, I like to hit: Arirang Korean BBQ in Charlottenburg, Ai Ramen in Stockholm, and Mother's dumplings in Chinatown in Toronto!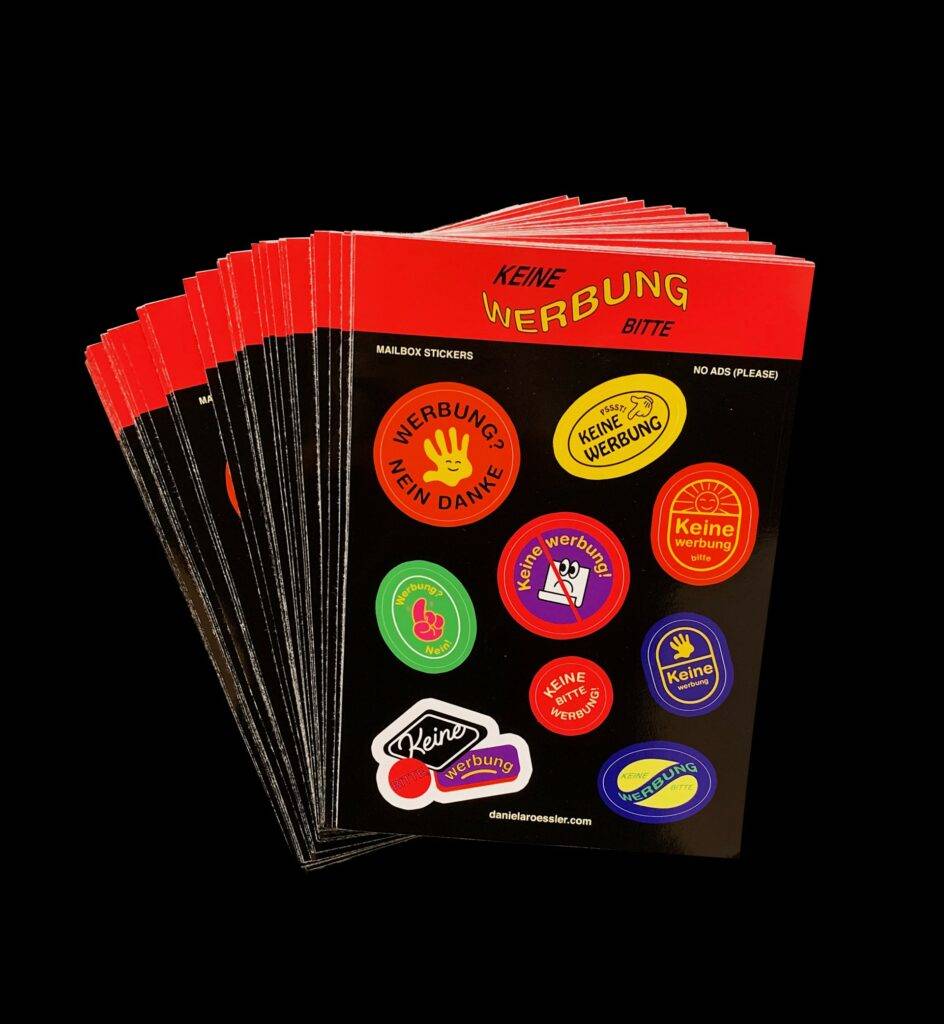 NT: What's your biggest revelation you had in the last couple of months?
DR: That I don't necessarily want to be living in a big city anymore, that I crave a simple life close to nature now more than ever.
NT: Do you have a life-goal?
DR: I'd love to make one huge project, that I'm truly proud of: Start a company, write a book, or make a film. Also: not work with assholes, be close to friends and family, make an impact on my community in a positive way, and be a good human.
NT: Personal leeway (=Freiraum): What does it mean for you and where can you find it?
DR: To me that means creating my own rules on how to live and how to work. Making space for relationships, travelling, learning new things, nurturing hobbies, and growing. I try and live my life this way as much as possible!

This quote by Rebecca Solnit from "men explain things to me" pretty much sums it up:

"To spin the web and not be caught in it, to create the world, to create your own life, to rule your fate, to name the grandmothers as well as the fathers, to draw nets and not straight lines, to be a maker as well as a cleaner, to be able to sing and not be silenced, to take down the veil and appear: all these are the banners on the laundry line I hang out."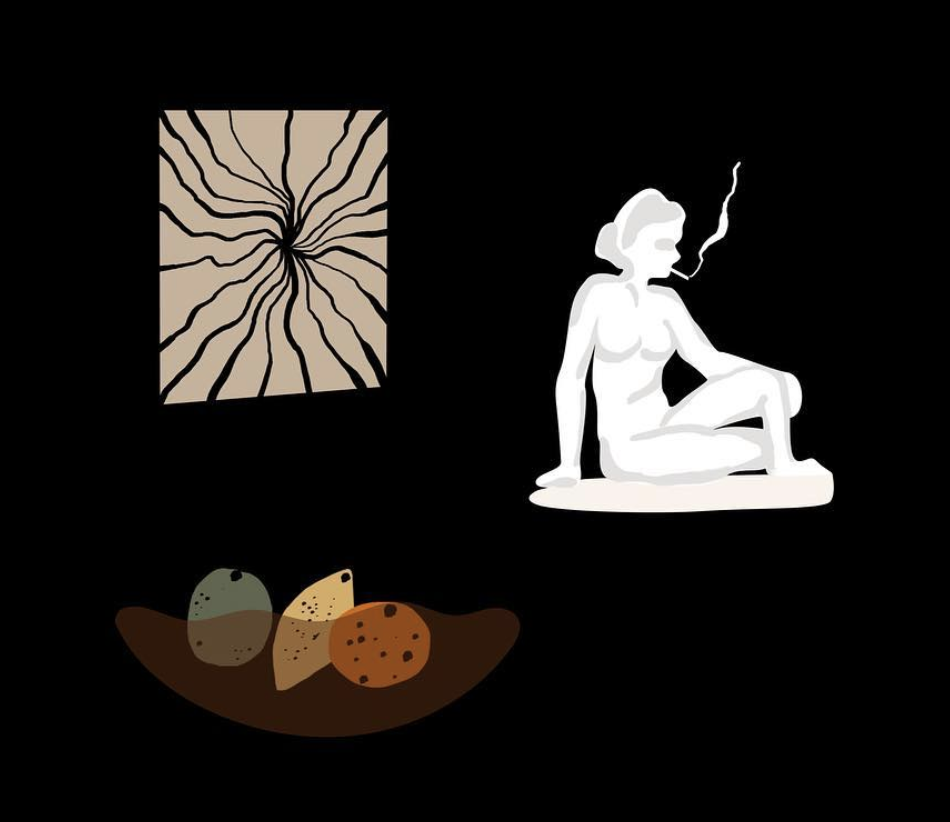 Read other interviews here!